Joined

Dec 29, 2017
Messages

512
Best answers

0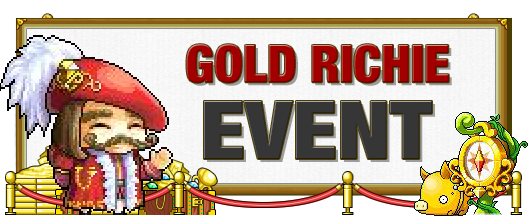 You'd think that Gold Richie, one of the wealthiest men in Maple World, has a lot to be thankful for. But not this year--He's missing out pig time because hes too focused on looking for parts to complete his Gold Compass!
Help him by collecting pieces of his compass (20 of each) and one Empty Compass to successfully create a Gold Compass by clicking the Empty Compass.
After creating a gold compass, Gold Richie will be so grateful that he'll open the door to his Piggy bank island where you can lay your hands on all kinds of goodies like scrolls, belts, equips, and consumables. All you need to do is crack open the Golden Pig's Eggs(Pigs lay eggs???) that are dropped by the Golden Pigs on the island!
Sound Boaring so far? Well we forgot to mention that the pigs have been hogging all the ice cream to cool off during the summer heat, go Ham on the piggies and take it all back!
This event can be repeated every 30 minutes and will end on 2018-08-14 00:00 UTC . So go on, get out there and Pig out on those Golden Pig's Eggs!
​